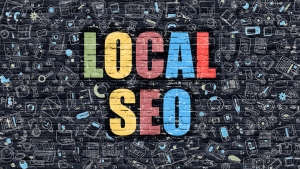 Need some backlink builder tips for local SEO? We got you. Here's what you need to build links that will help nearby customers find you when they need you.
These tips are tailored specifically for local businesses who are navigating their SEO strategy in a "post-Possum" Google age.
In case you missed the news, Google has changed their algorithm (again, yes) to better serve the "near me" search.
Not to worry–we've got all the backlink builder tips you need to get ranked in "near me" searches.
Let's get into it!
Get in the news.
As the old saying goes, any press is good press when it comes to local link building.
You can easily reach out to local reporters and editors to offer expert perspective on current news items or to inform them of newsworthy developments at your company.
Most articles posted online are linked to the author's contact information, or you can just call up the local newsroom.
Pitching yourself as a local expert can develop into an ongoing relationship with the local news teams!
Enter local contests.
Most cities nowadays have some version of an annual "Best of" contest.
Be sure you're throwing your name in the hat for any categories your business is a fit for.
Not only does this build awareness among your local customers, you can turn a contest nomination into social media or blog content for the entire voting period. Bonus points if you're able to snag a trophy!
No category for your business? Contact the contest organizers and pitch them on why your niche deserves recognition.
Organize a meet-up.
Thanks to social media and email lists, it's easier than ever to organize regular meetups and get-togethers with like-minded locals.
This can be based on your business's services or just a "pro-bono" hosting of a social group.
Here are a few ideas of free groups to host or organize:
Book club
Run/walk club
Bridge or bingo night
Networking group
Join community events.
Local governments, schools, and civic groups hold events throughout the year.
Contact your local institutions and learn how you can get involved with the next festival, fair or summit.
Be sure to ask about website listings and confirm your business's links are listed on the event page.
Sponsor local groups or events.
Many local events or groups are in need of additional funding through sponsorships.
While this requires some of your marketing dollars,  sponsoring a local kids' sports team or a beloved community event is not only great for your reputation among your community, it's also a great way to get more links on local sites.
When negotiating your sponsorship package, make sure your request your links to be included in as much online collateral as possible.
Offer discounts.
Depending on your target demographics, can you offer a discount?
Student, teacher, first responders, military and senior discounts are not only very appreciated by those who can take advantage of the deals, but also give you the chance to be listed on local sites and deal round-ups.
This tip is especially effective if you have a college or university nearby.
Create a local resource.
Does your business have coveted tips and advice that your community needs? Why not condense it into a one-page resource or guide?
You'll be positioning your business as the local expert on all things local and have the chance to pitch the resource to local sites and influencers as a valuable asset.
Get links from manufacturers or wholesalers.
If you sell any type of product that comes from a manufacturer or wholesale, check out your supplier's website to see if you can be listed as a distributor.
Build relationships with local influencers.
This is going beyond your daily newspaper.
Again, depending on your target demographic, an influencer for your ideal customer might vary. Local influencers tend to be bloggers or even local social media stars. There might even be some hybrid blog/news/event sites that are frequented by your ideal customer.
Establish relationships with these key players to ensure you're included in roundups or that your news/events are listed on their sites.
Make sure you're listed in local directories.
This one tends to be so easy it's overlooked.
Do you have a local business directory, online "phone book" or Yelp/TripAdvisor page that you should be included on? Make sure all of your information is up to date on these sites, as well as including up to date and working links.
Post open positions on job boards.
When you have a position open, be sure to include your relevant contact info and your website in your postings on job boards.
This can include places like Monster, Indeed, Craigslist, etc. If you don't want your main contact info flooded with applicants, set up a specific email address and phone number for hiring purposes only.
Hire an intern.
Not ready to take on another paid employee? Internships are a great way to serve your community and get additional local links. The same tips apply as the previous tip for job boards, feel free to set up separate email and phone accounts for internship applicants.
With both of these tips, it's important to remember that you can leave your openings up until you find the perfect person!
Exchange testimonials with other local businesses.
Do you regularly do business with another local business? We're almost positive you do!
Reach out to your best local partners with a testimonial and see if they don't mind linking your website along with your blurb.
You can easily add a "local favorites" tab to your own website to repay the favor and build community among other local business owners.
Testimonials are a great and FREE backlink builder for local businesses.
Offer free wifi and get listed.
You're already paying the internet bill, why not get a return on your monthly investment? Offer free wifi to customers and get listed on free wifi directory sites.
Pitch guest posts to local blogs and publications.
Brainstorm some relevant topics for your local audience and pitch your ideas to local blogs or newspapers. These publications are often looking for fresh perspectives from local leaders, so why should you get your thoughts (and links!) out there?
Purchase affiliate link building packages to truly buff up your backlink builder strategy.
If you're a small team strapped for time, one of the best and easiest ways to get your links topped up and rock the local SEO game is to invest in a link building package. With high-quality links and tens of thousands of websites to choose from, our services will help propel your local SEO strategy to the next level, without a single headache or worry for you.
Have questions about these backlink builder tips? Contact us today–we're happy to answer any questions you might have.