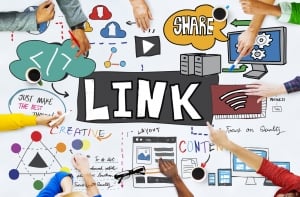 If you've done any research on Search Engine Optimization (SEO) for your website, you already know how important it is to build backlinks. You've even likely seen tips online warning you to steer clear of linking to broken pages.
But did you know that there's a widely untapped strategy you can use to build quality backlinks that will help your SEO ranking using broken 404 pages?
It sounds crazy, right? Once your customer clicks the link and comes across a 404 page, isn't it bound to make the customer turn away from your website or business?
Not if you use the broken pages as an opportunity to build value for your own business by pointing it out to your competitors and get them to link to your website instead.
That's right. By using your competitors' 404 pages, you can speed up the process of link building, generate more traffic for your website, and provide value to your customers.
If you're interested in making your link building more efficient and more powerful, then keep reading to find out how!
How to Build Backlinks with 404 Pages
There are many SEO agencies and experts that use the broken link building strategy to create quality one-way backlinks.
It comes down to an unconventional strategy to get competitor website to link back to you that could pay off even more than traditional backlinks.
1. Make a List of Five of Your Top Competitors
First, make a short list of competitors in your industry niche. This involves searching Google for other businesses in your industry or searching the keywords you're targeting and finding websites that are above you in the Search Engine Results Page (SERP).
List your competitors in a spreadsheet with their SERP position and the date you found their site.
2. Find Your Competitors' 404 Pages
Next, you could check all the links manually, but this is extremely time-consuming, and one of the main goals of this strategy is to save you time.
Instead, you can use one of the many free tools online to automatically search for broken links on sites you visit.
Google Chrome has an extension called "Check My Links" that will run all the links on a website and show you all the broken links highlighted in red. If you're looking for more advanced options, you can try the free Screaming Frog SEO Spider Tool.
But if you really want to speed up and automate the process, there are lots of services willing to build quality backlinks for your website for a small fee. They'll also take care of researching your competitors and contacting them if need be.
If you just want to do a quick search for yourself, try checking your competitors' "links" or "resources" pages, as these are the most common places for broken links to pop up.
3. Request a Link from the Webmasters
This is the main linchpin of the Broken Backlink strategy. 404 pages on someone's website are bad for SEO page rankings. Webmasters hate finding 404 pages on their sites because it could mean that their SERP position may have been leeched by dead links for weeks or months.
So they appreciate when outside website visitors inform them of undetected broken backlinks. Your goal here is to convince the webmaster to replace their broken links with your website URL.
Draft an email to the webmaster informing them of the broken link or links you've found on their website and suggest your site as an alternative resource. Make sure to explain the benefits of your website and why you're an authoritative source.
Inform them of your position at your website or business, but be sure to frame your request on the benefits provided to them rather than on your own business's SEO goals.
If you worry that they may not want to help a rival business, you can also just present yourself as a fan of their site and neglect to mention your connection with your own site.
Write a personalized email to each of the webmasters, rather than using a template form letter and risk looking like spam. Try to find the name of the webmaster and understand the goals of their business.
Understand that a lot of webmasters will elect to not use your site as a replacement backlink because you're an industry competitor. Don't pester them if they refuse or if they neglect to reply back to you at all.
The Path to Success
Use your competitor list to cast a wide net with this strategy. You should only expect a reply from around 30% of competitors, and only around 10% will add your backlink.
1. Don't give up.
If the webmaster isn't doing frequent checks for broken backlinks, then it's likely they won't fully consider the downsides to linking to a competitor. They also may not want to take the time to hunt down alternative quality links and accept the links you provide them to save time.
2. Tweak Your Approach
When you do receive replies, make sure to take everything they say into consideration, even if they ultimately refuse to link to your site. This will help you to figure out what didn't work in your proposal email and what you can change or adjust to best convince your next prospect that your backlink is valuable to them.
Get Creative!
This is an unconventional strategy to build backlinks, so it requires some finesse and creativity on your part. Your focus in your proposal email should be on explaining how replacing their dead backlink with your website as a resource is beneficial to them.
Nobody is going to be incentivized to help out a competitor unless it looks like it's going to be equally or more beneficial to themselves.
Make sure to explain why dead backlinks negatively affect the user experience. If you want to seem less pushy, provide a few alternatives rather than just your own site, but be sure to paint your site as the most authoritative and effective.
Of course, your first priority should be to create a quality authoritative website in the first place, so if you've done that then you should have far less trouble convincing your competitor that you're an authority in the industry.
What "magic" SEO hacks have you picked up over the years?