Did your site get hit by the Penguin 4 update? Are you wondering why it hasn't recovered?
After almost two years of waiting, the Penguin 4 update finally rolled out at the end of September. Different from previous updates, Penguin 4 is a real-time update. This means websites are now being evaluated in real-time and will increase or decrease in rankings in real-time.
This is good news if your site was hit during the roll-out because you can make changes and get out of your Penguin penalty now. If your site hasn't recovered yet, read on to learn more about Penguin 4 and what you can do to get your site rankings back up.
If your site hasn't recovered yet, read on to learn more about Penguin 4 and what you can do to get your site rankings back up.
What You Need to Know About Penguin 4
From specific words on websites to your region and the freshness of content, Google's filtering process relies on over 200 unique signals to find the search item you're looking for. One of these signals is called Penguin.
Google detects sites that are spamming the search results. The Penguin filter has been run periodically since 2012 to capture those sites that are getting past the regular spamming systems. In the past when Penguin caught a spammy site, the site would remain penalized no matter how they changed until the next time Penguin ran.
Before Penguin 4, there hadn't been a Penguin update since October 17, 2014. Every site hit then had to wait until this recent update of Penguin 4 to become unpenalized.
Now, site owners won't have to wait months to be recognized in the search rankings by Google. Penguin 4 is real-time, so as Google constantly reindexes pages, the Penguin filter is constantly assessing those pages. Penguin with catch and free sites in this ongoing process.
The Penguin 4 update also made the filter more granular. It now adjusts ranking based on spam signals, rather than affecting the ranking of the whole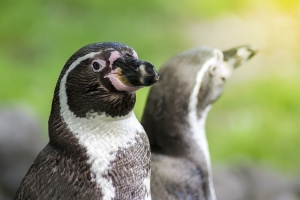 website.
This means that it is no longer only a sitewide penalty. Penguin can impact specific pages on a site as well as sections or wide swaths of a site. But the whole site isn't affected, and some pages may be fine.
Why Your Site Hasn't Recovered from Penguin 4
Even though Google has claimed that the Penguin 4 update is real-time, some sites still haven't recovered from previous penalties. Here are a few possibilities for why your site hasn't recovered yet?
1. The update is still rolling out.
Penguin 4 is quite different from the previous versions. Rather than being an actual update, it replaces the previous versions and works differently than they did.
Penguin 4 has been rolled out in a couple phases. The new code went live around September 23 when Google announced it. But for the new code to completely take effect, it had to wait for the entire link graph to be refreshed, which can take some time for deeper links.
Because of that, it may have taken a few days for the initial roll-out to fully take effect.
Google also rolled back previous Penguin penalties after the new code launched. Google announced on Twitter that the Penguin roll-out was in the final stage on October 7, still removing demotions over the next few days.
It is possible that not all Penguin demotions have been removed yet. Your site may be one of the unlucky few. Monitor your keyword rankings instead of traffic to see if your site is improving.
2. You still have too many broken links.
While you may be trying to hold on to as many links as possible, bad links may be keeping your site down in the Google rankings.
Bad links can come in several forms. When you delete a linked page, insert an incorrect URL in a text link or change a URL address without correctly updating the URL, you get a broken link.
One of the ways Google's algorithms rank websites is by crawling their links. If your site has broken links, these algorithms stop from crawling and indexing it.
Google aims to avoid directing users to sites that have these broken links. If you still have too bad links lurking on your site, it is likely affecting your ranking with Google.
Even though Google claims not to be penalizing the whole site, bad links could still be causing the issue. Other algorithms could be catching these bad links and keeping your site low in the rankings. Continuing to clean up bad links could help get your site back up in Google.
3. You don't have enough links anymore.
Perhaps you got so carried away with taking out bad links that your site doesn't have any links left. It's possible that your Penguin penalty was lifted when you removed the bad links, but if you don't have enough good links left then your site still won't rank well with Google.
Backlinks are important for ranking in Google. They may account for as much as 80 percent of the weight that search engine ranking algorithms give websites. Without backlinks at all, your site doesn't stand a chance.
Instead of focusing on taking out all the bad links, turn your efforts to getting more quality and authoritative backlinks in your content. Since Penguin 4 is real-time, implementing backlinks now can have a positive impact and get your site back up in the rankings quicker.
4. Your site has other issues that don't involve Penguin.
Penguin is only one of more than 200 signals that Google uses to determine site rankings. There could be a slew of other catches taking place that have nothing to do with Penguin. Your site could have been suppressed by Panda or one of Google's Quality Algorithms.
You may be having other technical SEO issues that don't have to do with bad links. If your site hasn't recovered from Penguin, it's worth digging deeper than just fixing your links.
If your site hasn't recovered from Penguin 4, keep waiting a short while as the update is still rolling out. But don't hesitate to disavow those bad links or add some high-quality backlinks. Most sites are experiencing improvements from the update, and yours should be right up there with them.