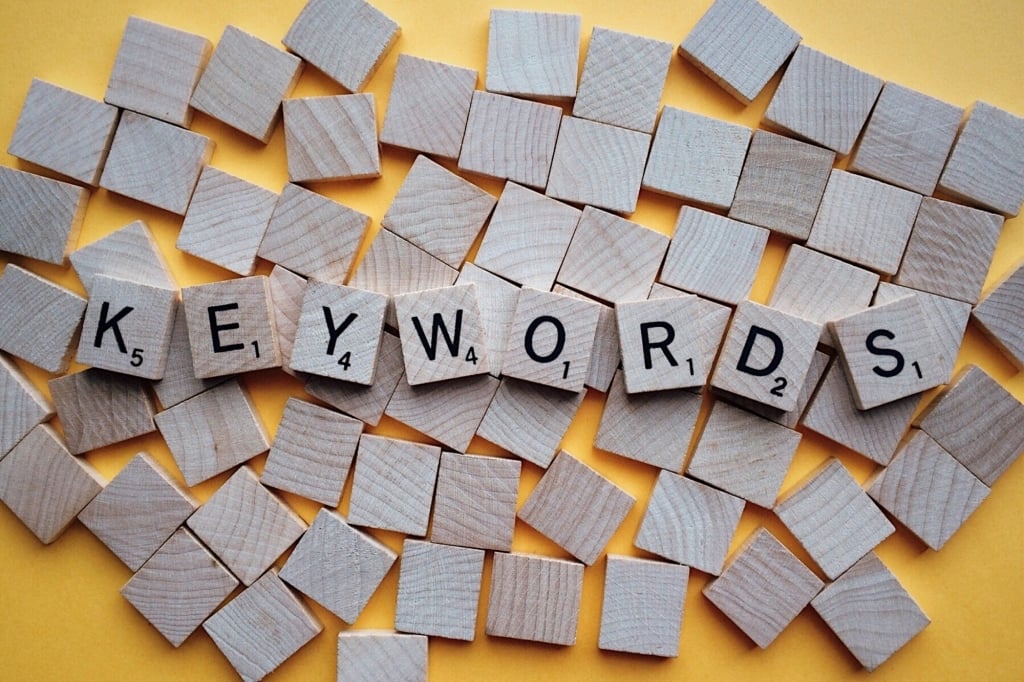 Is there an ideal keyword percentage to meet Google's needs?
The right keyword density for SEO is not an exact amount. There are no clear rules that define keyword density or how many keywords a content should possess. Google has no data you can rely on when it comes to using the right keywords in a webpage content.
What is keyword density, and why does it matter in the digital era?
Below is all you need to know about keyword density
Keyword Density
Keyword density is a term used to describe the number of times a keyword shows up at a given webpage or in a given piece of content as a ratio or percentage of the inclusive word count. Keyword density is sometimes referred to as keyword frequency. It is, therefore how frequent a specific keyword shows up in a webpage.
Keyword density can be calculated. To conclude how frequent a keyword appears on a webpage, you divide the number of times the specific keyword is brought up by the total number of words on the page.
A more advanced keyword density formula known as TF-IDF. TF-IDF means term frequency and inverse document frequency. This advanced formula is used during information retrieval or text mining.
It acts as a way of determining how significant the specific word is to the content of the webpage. Search engines use deviations found in TF-IDF as a way to quantify the relevance of the content in the page to the queries of the users.
Blackhat Links
A review on blackhat links has explained how search engine rankings can help you improve your searching with Google. Many are confused about whether blackhat links building services from SEO forums work or not.
Honestly, it depends. It depends on factors such as the number of cases, the type of services, the number of websites, the number of niches and the number of keywords targeted.
Quality backlinks
Learning how to get quality backlinks is considered one of the best and oldest ways for effective SEO tactics. Links are used by search engines such as Google to attest whether a website is trustworthy. Links are important for search engines to rank a website.
Search engines use links to vote for which websites to trust because of the quality of their content. Readers trust in your content if your website is cited by other sites. The more outside links you have pointing towards your site, the more reliable your content becomes.
The quality of backlinks rather than the quantity is more important when measuring the credibility of the webpage content. This means, therefore, rightfully earned links from an authorized trusted site will give you a more positive review than numerous purchased links from spam sites.
Using links from spam site increase the chances of lowering your rating. Using links from spam sites reduces your visibility chances in search results. Google, for instance, punished websites in 2015 for using link schemes to manipulate its algorithm.
Manipulating its algorithm came as a result of selling or buying links, using automated programs to create links, using excessive link exchanges, and using article marketing campaigns on a large scale.
Link Building Companies
2019 has shown that there are link building services that actually work. Here are link building services that actually worked as reviewed in 2019:
Infographic Design Company
It is a company that creates visual contents and infographics. It works by creating a topic for you, helps you find relevant data, and helps you design the infographic.
Help a Reporter Out (HARO)
This is a service that journalists use to find expert information through quotes. If your website has the relevant information they can use, you can get a backlink from them.
Blogger Outreach Services
This is an individual or agency that helps you market your content through the building of blogger outreach or building manual links.
Guest Posting Services
This work by hiring an agency to help you publish guest posts on behalf of your website. It creates backlinks to your site.
The agency helps you find sites that would accept guest posts, help to make a pitch, finding you editors, and even help you write your posts. Guest posting services are often considered time-consuming.
Content Marketing Agencies
This is where you hire an agency to produce content for your blog. It works by paying a monthly fee to an agency to produce several articles per month. Other agencies, however, charge a fee per article.
PR Agency
This is an agency that helps your company get mentioned in the press. It works by helping you come up with a newsworthy story that can be bought by media outlets. A newsworthy story can either be something you sell or information you share on your website.
SEO Agency
This is an agency that caters for all your SEO needs, including the building of links. It works through having the agency optimize your webpage for search engines. It features some sort of link building components.
Niche
Making the best out of your site involves creating the best market for your product. Here is a quick look at the most profitable niches on the internet:
Fitness and weight loss
Personal finance
Health
Dating and relationships
Self-improvement
Gadgets and technology
Pets
Wealth building through investing
Make money on the internet
Beauty treatments
You can get money from niche site ideas. Niche marketing is important for financial understanding. Here are four main ways you can earn from niche marketing:
Pick the best niche that goes with your products
Explore the possible affiliate networks present in those niches.
Study the present online businesses in the niches and see what they are doing. It should also help you understand how to market your products to your niche.
Once you understand the present businesses, model your business to those who seem successful.
What Is Keyword Density?
What is keyword density?
Keyword density and link building remain one of the most effective ways to get ranked and drive more traffic to your site. With this information, you can easily make sure your website shows up higher than all competitors do.
Check out this page for more information on SEO.